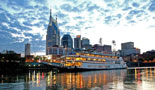 Important Dates*
** May 14 **

Paper submissions due

** end of June **

Shepherding is expected to begin...

August 14

Shepherd recommendations due

August 30

Notification of acceptance: ongoing

September 15 (extended!)

Last day for OOPSLA early registration

October 3

Shepherding ends and Conference Drafts due

October 17

BootCamp

October 18-20

PLoP days

October 19-23

OOPSLA days

Pre-PLoP Bootcamp
PLoP has a special pre-conference session aimed at people new to patterns, led by Bob Hanmer and Linda Rising.
This pre-conference tutorial will take place on Friday October 17, the day before PLoP begins. It will be held on the grounds of Vanderbilt University, a short distance from downtown Nashville.
This experience provides something different, but needed, in the patterns community — a "bootcamp" for newcomers.
The session will provide an introduction to patterns — a training, mentoring, experiencing activity, where participants will be immersed in patterns and emerge with an enlarged perspective, their first pattern, and an ability to get more out of all PLoP conferences.
Writing your own first pattern is extremely important, since there is no better way to learn what patterns are all about!
The presentation format consists of a variety of lecture, discussion, group pattern writing, game playing, and writers' workshop - not necessarily in that order.
The only requirements are an open mind, ready to absorb the patterns experience, and an idea for a pattern you will craft at this pre-PLoP session.
Who Should Attend
The ideal attendee would have an interest in patterns, have an idea for a pattern that they want to write. The tutorial will benefit anyone participating in the PLoP conference.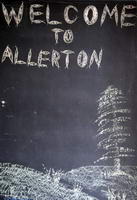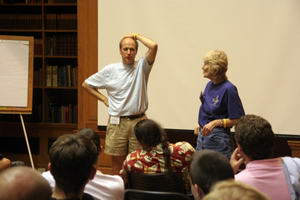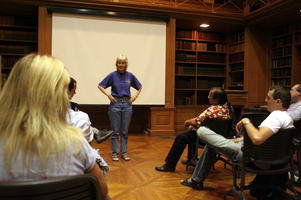 Goals
Become part of the patterns community.
Understand how good patterns are structured.
See a variety of pattern formats and understand the trade-offs between the alternatives.
Become comfortable with patterns reading and writing and, if you should decide to attend PLoP, have a better understanding of what goes on at the conference.
Presenters
Bob Hanmer, Alcatel-Lucent: Robert S. Hanmer is a Consulting Member of Technical Staff at Alcatel-Lucent. His work has included development, architecture and evaluation of highly reliable systems for the telephone network, especially in the areas of reliability and performance. He has also been active in the software patterns community since the mid-1990's, writing patterns and organizing pattern conferences. He has authored or co-authored 14 journal articles and book chapters. He has been introducing newcomers to patterns and to writing patterns since 1995.
Linda Rising, Independent Consultant: Linda Rising is an independent consultant in the areas of agile techniques, retrospectives, patterns, and organizational change. She is very active in the pattern and agile communities. She has authored or co-authored four books and countless journal articles and book chapters. She has been teaching patterns and pattern writing since the mid-1990's.
Registration
Space is limited, so don't delay. Registration for this event is separate from PLoP and OOPSLA and can be done here.