Strathmere and Carleton University
The main conference (October 7-10) will be hosted at Strathmere, a retreat near Ottawa, Ontario, Canada. The bootcamp (October 7) will take place at Carleton University in Ottawa.
When to arrive
BootCamp participants should plan to arrive on Sunday evening, October 6, or very early on Monday morning, October 7. Attendees can plan to arrive in the afternoon or evening of Monday, October 7, and depart Thursday evening, October 10. Please confirm the detailed schedule to determine the exact date and time most convenient for you to arrive.
Note: If you plan to stay after the conference, please note that the weekend following the conference is the Canadian Thanksgiving holiday (celebrated on October 14). As this is a busy weekend for traveling you should book your accommodation early.
Ottawa
Ottawa is the capital of Canada and located at the junction of three rivers. It borders the province of Quebec, and its culture is shaped by both English and French influences. Ottawa is surrounded by nature and one of the primary places to visit is Gatineau Park, just minutes north from the city. The city houses many important museums, amongst them the National Gallery of Canada and the Museum of History. It is also known for its many technology companies and its vibrant startup culture.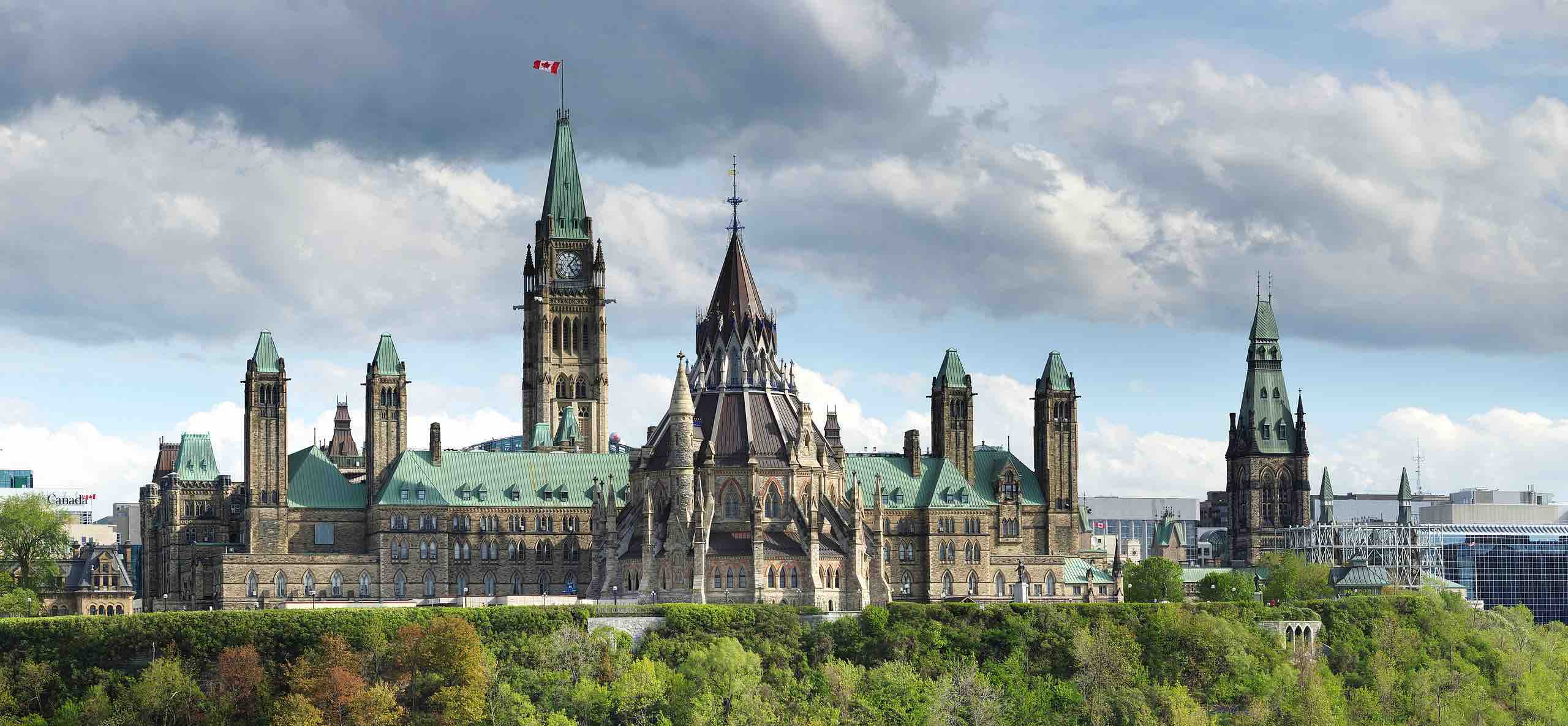 Photo credit to Wikimedia Commons.
Carleton University
Carleton University is located in Ottawa, south of downtown. The bootcamp will take place in the St Patricks (SP) building, room 306.
Here is an annotated map of the campus with directions on how to get to the bootcamp location.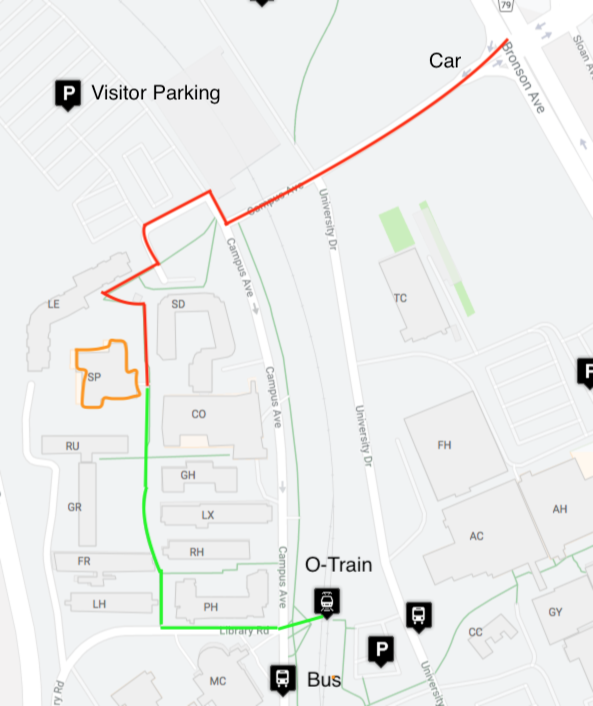 If you are driving follow the red line. Anyone taking the O-Train or the Bus should follow the green line.
Here is also some information about the train/bus:
Train:
Take the LRT (Line 1) from downtown (eg Parliament or Lyon) to Bayview
Change to the O-Train (Line 2), heading South, and get off at the Carleton stop
Bus:
Take Bus #10 direction Carleton University from downtown (eg Queen/Bank)
Bus #7 also goes to Carleton but is a bit slower
Both options take about 20 min. A single ticket is $3.50. On the bus you need exact cash, or you can buy a single ticket at the LRT station.
There is a handy travel planner on OC Transpo website. Enter your start (eg Albert at Bay) and end (Carleton University) and select either Train or Bus (or both).
Strathmere
Strathmere is located in North Gower, just outside of Ottawa, and about a 20 min ride from the Ottawa International Airport. Strathmere is a retreat and spa popular for weddings and corporate events. It is located on 200 acres of land that provide space for three major event facilities (including an old inn and a barn), guest houses, lawns and gardens, recreational facilities, and hiking trails.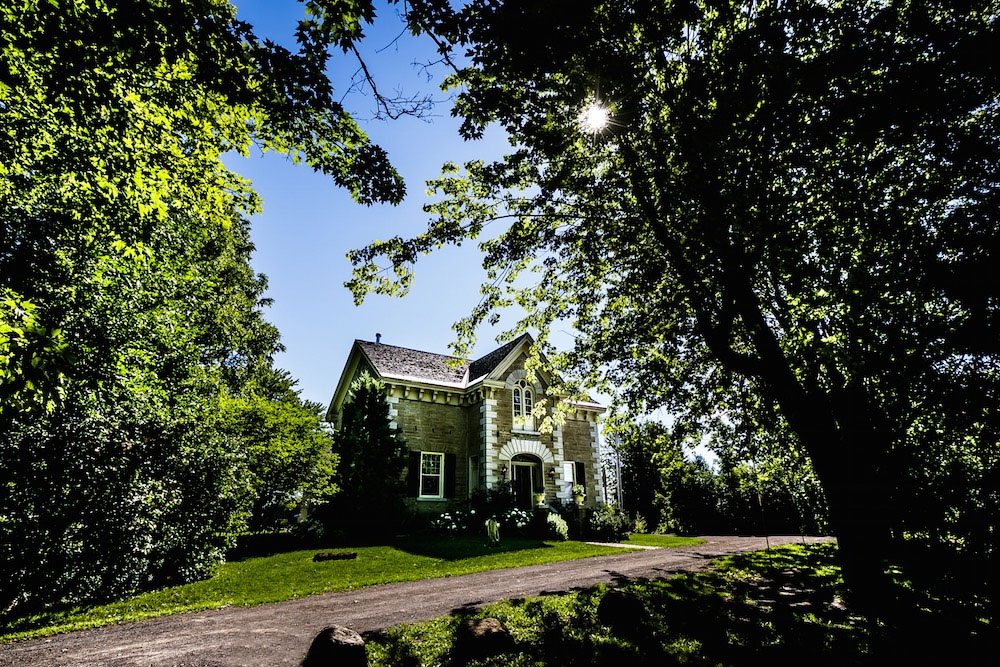 Photo credit to the Strathmere website.
Note: The conference fee includes accommodation for three nights, from Oct 7 to 10. If you plan to attend the bootcamp at Carleton University, you need to arrange for your own accommodation for Oct 6.
For bootcamp attendees, transportation will be arranged to get to Strathmere from Carleton University.
If you need more information or have some question, please contact the chairs.